I'm all ears / Full Transparency & Accountability
: I welcome all of your feedback! This is an opportunity to tell the world about your experience working with me.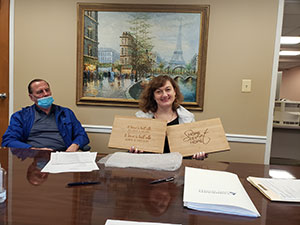 "I called Elena on the first day of coronavirus lockdown to ask her opinion if it is possible to buy a condo during this period of time. We submitted an offer less than a month later.
Elena was recommended to me by my friend and I wanted to share the amazing experience we had with Elena's service. She is an excellent listener and really hard worker, who was available 24 hours a day seven days a week from the point when we first contacted her until we completed our purchase. Elena and her team were able to provide a lot of their services, and documents electronically with minimum personal contact at closing. We really love our new home and the buyers' experience Elena provided us."
Olga & Troy Dodd
May 2020, Falls Church, 22046
Dave M. – 'Happy Buyer'
June 2020, Alexandria, VA 22310
"Elena Gorbounova is a true professional. She has assisted me in renting my condo 3 times, and each time she efficiently came through with excellent tenants. I recently listed my condo during the COVID-19 closures/stay-at-home order, and somehow she was still able to get my place rented within a week. Her communications and marketing skills are top notch!"
Ben Hang
April 2020, Falls Church, VA
"Elena demonstrated to me that she had honed the skills as a Realtor to a fine point. She handled the sale of my property in a professional & expeditious manner. On a rating scale of 1 to 10 , when it comes to the handling of real estate transaction I have concluded that Elena is a '10'."
Marvin Cohen
April, 2020, Falls Church
"Elena Gorbounova is always ready with solutions to any issue. Elena guided us on every step of the process and was Always in touch. Multiple offers on the 2nd day of listing. Excellent service and highly professional. Highly recommended!"

The Patels – Happy Sellers
April, 2020, Falls Church, VA
Dr. Howard – Happy Seller
March, 2020 - Alexandria, VA 22302
"I can't describe how incredible a realtor Elena is - we've worked with her twice (selling and now buying) and would highly recommend her services to anyone. Elena cared about our home purchase as if it were her own, which made itself evident in her responsiveness and negotiation techniques. When a house popped up on the market that we really liked, she came over within the hour to tour the house with us. She's a tough negotiator and got us a great deal even in a seller's market! No one works harder than Elena - she responded to our emails and texts immediately at all times of the day/ night. We're now living in our dream home in Fairfax thanks to Elena."
Dawn & Michael H. – Happy Buyers
March, 2020 - Fairfax, VA 22030
"What a great experience I had working with Elena! I found out that I was mobilizing for a year and unsure if I was moving back to the DMV area. Although a last minute request for real estate services, she was super enthusiastic from her initial contact and thereafter. Elena is highly knowledgeable about the area, ins-and-outs of the market, and well prepared to get my property on the market within 4 days. Since I was already mobilized out of the area, she took control by staging the place, arranging for the photographs, ensuring maintenance orders were completed, and setting up a last minute cleaning crew. She was very professional and honest when she proposed an efficient sale process for pricing the property, as well as giving me good and thoughtful advice on the offers. The sale went better than planned, she listed my place on Tuesday and by Friday afternoon I accepted a full offer with no concessions. It is so hard to imagine this was done so quickly, smoothly and remotely, which I could not have done without her extra effort. I can't imagine having a more positive experience and highly recommend her without reservation to anyone looking to buy or sell in this busy DMV market."
Danielle Head – Happy Seller
March, 2020 - Alexandria VA 22302
"Elena is a true professional and genuinely a nice person. She will get you the absolutely best possible deal on your next home purchase or sell. She helped me sell my condo within days and sold it higher than the asking price."
Nader K. – A Happy Seller – The listing was listed/sold & closed within 10 days!
February, 2020 Falls Church, VA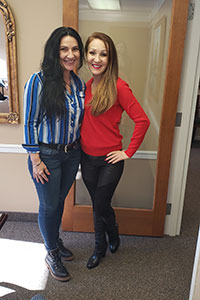 "Elena is a pleasure to work with. Very efficient, professional and knowledgeable. The sale of my condo was the fastest I have ever experienced. Elena was always 5 steps ahead. She was always available via text or email and responded immediately to my questions. Excellent real estate agent. I can only highly recommend Elena!"
Jutta Black – A Happy Seller – SOLD 1.29 % higher than already well priced listing price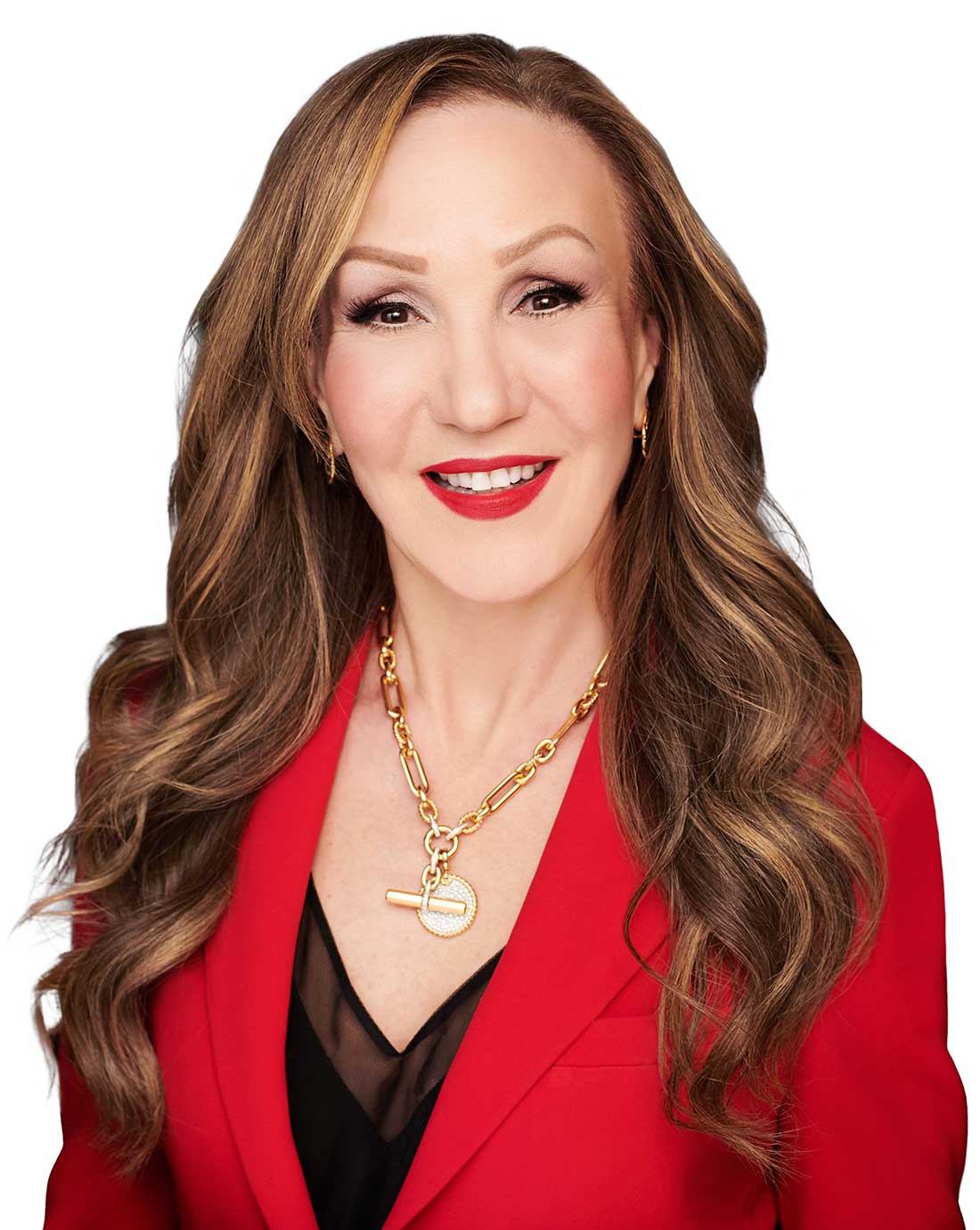 Elena Gorbounova
Your True Skyline Expert
Sign up for email updates and be the first to know when properties matching your search criteria are listed on the MLS.