I'm all ears / Full Transparency & Accountability
I welcome all of your feedback! This is an opportunity to tell the world about your experience working with me. Click on the rating below to be taken to 3rd party website. I welcome all of your feedback! This is an opportunity to tell the world about your experience working with me. Click on the rating below to be taken to 3rd party website.
"Elena, your dedication and skill has pulled off a miracle and is testament to your business acumen and tenacity you brought to bear in selling my property. So, I would like to express to your future clients that when people search for someone to help them in buying or selling a home, often they overlook the business acumen and industry contacts a particular Agent/broker may bring to the table. In my case, I knew and respected Elena for these attributes and it paid off handsomely as she sold my Townhome way above asking price in just a single day. But it was not over then as the buyer was forced to withdraw their offer. And quickly as that occurred, Elena relisted my home and in just 12 hours had gained another offer equal in every respect to the first including the exact same price! So, it's not luck, it's skill! Elena's selling process is thorough from start to finish. Her advice and mentoring on how best to prepare for showings is followed up with solid negotiation skills and then reviewing all of the contract T&C's. She is with you every step of the way right up until closing as she sits next to you while signing. So, when buying or selling a home, having the Best Agent/Broker on your side is a must. Choose Elena, and you can't go wrong!"
Robattenn
June 2022, Alexandria, VA 22302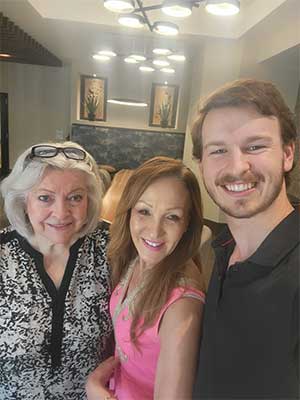 "ELENA G. IS SIMPLY THE BEST OF THE BEST! I've been involved in twenty residential and commercial purchases and sales in my life in three states. I just completed both a residential sale and purchase using Elena's expertise. She is simply the best of the best. Elena not only kept an active eye out for my wanted floor plan to come up (with regular updates) but shared my excitement in finding just what I'd been waiting for. She guided me through the bidding process with remarkable success and then used those same skills to sell my own condo at a price I had no reason to expect. Her legal background and her designation as a Master Certified Negotiation Expert were strongly evident. Elena buffered any stress for me despite all the details involved with both selling and moving within a three-week period. I was in contract the day we made my offer and sold my condo within 5 minutes of the open house ending. Elena's insistence on staging was spot on. Additionally, I was impressed by her demeanor with all other players involved with the buying and selling process. She was both driven and pleasant-a very welcome feat these days. Her strong character was evident in how she conducted herself. Not only have I found a Realtor for future transactions, but feel I've found a friend. Who would have expected a buy and sell to go so smoothly and happily?! This is the Realtor you want!"
Janice McLean
June 2022, Alexandria, VA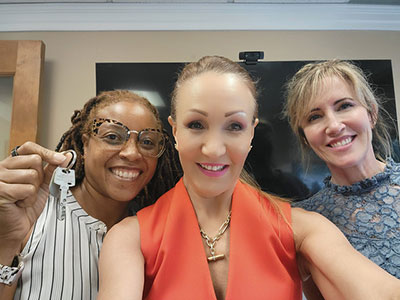 "The Universe could not have aligned me with a better realtor! Elena G. got me from an offer to closing in three weeks. From our very first interaction, she was punctual, professional, and straightforward. As busy as she is, I felt like her only client. I appreciated that she responds to calls, texts, or emails within 24 hours or less. I also appreciated that Elena explained everything that I needed to know about this purchase and our partnership to get to closing. I look forward to continued partnership with Elena, she is a Powerhouse Realtor/Broker who definitely gets Results!! Thank you! Thank you! Thank you! I can't wait to move into my new home!!!"
Sherlene P.
May 2022, Falls Church, VA 22041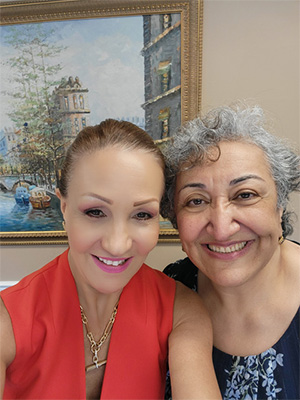 "I have known Elena Gorbounova since 2009 and I have had a few real estate transactions with her working as my Realtor/Broker. The first time I worked with her I thought she was very good at what she does. But after accumulating some experience, I have now come to strongly believe that she is Excellent at what she does. Actually, she is a very rare example of how a Realtor/Broker should be. She tries to get to know every client on a personal level and tries very hard to make the usually very stressful real estate transaction, a smooth and stress-free experience for her client, even if achieving this goal means more work and higher stress for herself. When you work with Elena, you can rest assured that she has your best interest in mind and she is completely capable of achieving the goal she commits to. Thank you Elena Gorbounova for being the best!"
Sima A.
May 2022, Falls Church, VA 22041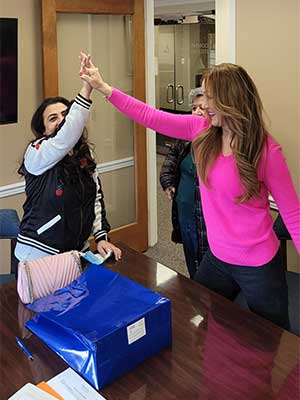 "Elena is the best of the best! I have worked with Elena for many years, to rent my properties and eventually sell them. She is such a pleasure to work with. Elena is very knowledgeable of the market conditions and gives you just the right advice. She is dedicated to the job and is fully committed to do the best for you."
Shipra M.
May 2022, Falls Church, VA
"Elena was professional throughout the whole process and made it very easy. We had it 'under contract' in under 2 weeks and being out of the area she was extremely hands on with the whole process. There's no one better."
Nicklaus S.
May 2022, Falls Church, VA
"Elena embodies what it means to give great service! From the initial contact until the very end, she is professional, punctual, considerate, meticulous. She offers honest feedback and guidance and makes the whole process feel like a breeze. Her service is simply IMPECCABLE and she will be my go-to person for all future real estate needs in the area. I can't praise Elena's professionalism and effectiveness enough! Once again, she demonstrated that she's at the top of her game by diligently finding tenants for my property within a very short period, while providing insight and communicating clearly every step of the way."
Valerie L.
May 2022, Falls Church, VA
"Thanks to Elena, we are now the proud owners of the perfect home in a beautiful Fairfax neighborhood. We are finally returning to the States and looking forward to moving to our new home, and the children are delighted with their new rooms and their spacious backyard. This place is everything we dreamed of and cannot thank you enough for helping us find it while we were ten thousand miles away in the Far East. We appreciate the time you took to understand our needs and preferences and delivered incredible service in finding such a light and spacious place for us. It is so roomy and comfortable, and it has felt like home from the very first day. We loved that you worked out an excellent deal and are in awe of your efficient and quality service. Words cannot convey how much we appreciate your expertise during the big decision of purchasing a home. It felt daunting at the beginning, but you smoothed the way and explained everything so clearly. You completely exceeded all our expectations, and we are just amazed at your knowledge and experience. We appreciated the fact that you made a big effort to secure an excellent deal on our behalf. You must have known by now that it was your excellent reputation that made us choose you as our realtor, and you did not disappoint in any way. You provided the most professional service, and we are so grateful for your help. Thanks again for everything!"
Kwasi A. and Pokua D.
May 2022, Fairfax, VA
"Elena is a very professional agent with an excellent knowledge of the market. I'm a repeat customer and that tells you how she is trustworthy in this business. Glad I took her recommendations which generated over 80 showings within 72 hours and facilitated 17 offers. At the end, we were able to escalate the price over to $46K. Quite an achievement! She is a rock star in this business!!!"
Ashele D.
April 2022, Falls Church, VA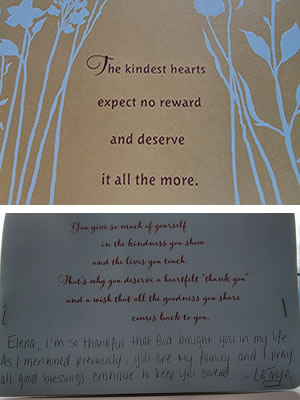 "Buying or selling a home within itself can come with anxiety and stress. Luckily for me, I had Elena as my guide, mentor and agent in my journey for the purchase of my second home. Her expertise, knowledge and patience through this process led me to the finish line, and I could not be happier and thankful to have her by my side every step of the way. She was always three steps ahead in anticipating my wants and needs, while her keen attention gave me comfort. Love me some Elena!"
LaToya J.
April, 2022, Falls Church, VA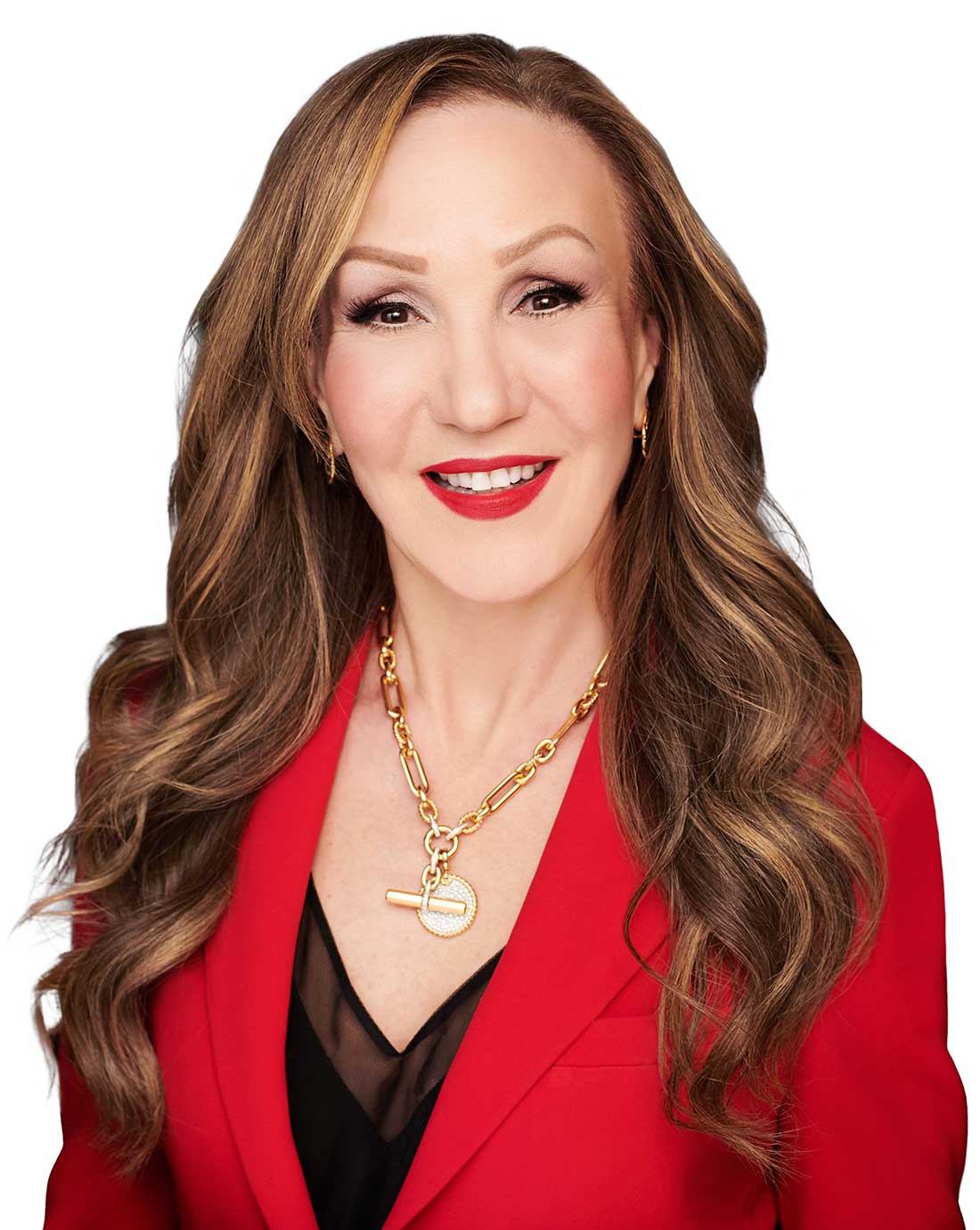 Elena Gorbounova
Your True Skyline Expert
Sign up for email updates and be the first to know when properties matching your search criteria are listed on the MLS.