I'm all ears / Full Transparency & Accountability
: I welcome all of your feedback! This is an opportunity to tell the world about your experience working with me.
"Elena is a go-getter. In addition to her expertise in the Skyline market, I hired Elena for three key reasons. First, I value frequent and clear updates, and Elena is always on top of things. Second, Elena's commitment and dedication to a speedy process - it felt like I was her priority. Third, Elena was flexible and understood my situation. As a family with an infant, our hours and availability varied based on our baby's needs. Elena was patient and flexible. I'll definitely work with Elena and her team again!"
Aleksandra Trpkovska
5505 SEMINARY RD 1312N, FALLS CHURCH, VA 22041 Skyline Square Condominium
"I am very grateful to my real estate agent Elena Gorbounova who helped me in purchasing the condo of my dream. Elena was OUTSTANDING in every step of transaction starting from the search and ending in closing. I am sure I was one of the more challenging clients for Elena – I had a narrow price range, yet I was focusing my search in an expensive area … The process seemed hopeless at times as I was not able to outbid other buyers in price, yet I did not want to redirect my search to another area. The months have passed, and my search continued. Many other agents would probably stop working with me and redirect their efforts toward more "profitable" clients. Yet, Elena was always available to me and ready to help. By this time, we built a deeper connection than just "business" relationship between a buyer and an agent. Elena understood the challenges that I was facing with three small children, and she understood why it was important for me to find a place in the particular area.
I cannot compliment enough how honest, hard-working, ethical, and kind was Elena in every interaction. When finally the right condo came on the market, we were able to submit our bid quickly. Elena was very professional during the negotiation; we were able to get our offer ratified due to her skill as a negotiator and reassurance that we will do everything right on our side to close on time. We did it!
I am thankful to Elena for working hard to help my family to find exactly what we were looking for and in our price range. I am even more thankful to her for being kind and understanding and not giving up on us during this long and at times frustrating process. I would be happy to recommend Elena to any person who is looking for an honest, ethical, and hard-working professional. You can count on Elena's honest advice, Elena will always keep her word, she will be available for you any time you need it (her responsiveness is amazing!), and she will deliver results! The most important is you will have not only the high level professional on your side, you will have a really GOOD PERSON on your side.
Elena, thank you for your hard work! We love our new place. I wish you a lot of success professionally and happiness in your life personally. And I know both will come to you because you deserve it!"
"As an anxious perfectionist I have always been uncomfortable looking for a home. However, my home search with Elena turned out to be one of the best experiences of my life. She not only is a professional, intelligent, punctual and caring agent, she is a great friend who makes the most stressful situations seem enjoyable. Thank you, Elena, I wouldn't have been able to do this without you. You set my standards so high that I don't think I could ever work with any other real estate agent. So I will be knocking on your door if I ever need help from a real estate broker. Also, Kirill as a young and energetic partner covering the economic and statistics side of the process is a valuable addition to your capabilities. You are a great team. Thank you!
You set my standards so high that I don't think I could ever work with any other agents other than you."
Sima Asgari, PhD
3713 S. George Mason Dr., Falls Church VA 22041 Skyline House
"I had an extremely positive experience selling my condo w/ Elena, whose professionalism and diligence helped make a sale possible within a month. Elena was extremely knowledgeable and kept me informed throughout the process, which began w/ her wise recommendations on preparing and pricing the property to her persistence in closing the deal. W/ her depth of experience in the Skyline area especially, I would definitely advise that you have her on your side when selling your property"
Amelia Wong
5501 Seminary Rd # 2513S, Falls Church, VA22041 Skyline Square
"I want to take this opportunity to express my sincere thanks for the help that Elena gave me in selling my condo. What impressed immediately during our first meeting were Elena's enthusiasm, professionalism, and knowledge of real estate business and also the current market. She surprised me when she told me that my asking price as too low and that I should set it higher, even though I had a unit that was very small and with a very limited number of prospective buyers. When we got our contract ratified, I understood that she had been right!
I was amazed that during a short period of time we had 5 interested parties without even having an open house and had a contract within thirty days at the given market, the time of year!
Elena was right there for me each step of the way, she supported me above and beyond! During the whole process, I was impressed by Elena's honesty and integrity. She is a GEM, and I would not hesitate to recommend her services to anyone.
You are a gem of an agent!"
Steven B. Kruse
5505 Seminary Rd. # 308N, Falls Church VA 22041 Skyline Square
"This is the second time in 5 years that I have had the good fortune of having a conscientious Real Estate Agent in helping me rent at N Hampton condo.
Elena's work was timely, accurate, detailed, and she spared no effort in making sure that the task at hand is accomplished in a timely and acceptable manner to both the parties involved. Elena went out of her way in helping with all the steps, advertising, contract, negotiations, pre-agreement arrangements with utilities and condo association, etc.
I am very pleased with Elena's work and would recommend her agency to friends and associates for all Real Estate transactions."
Ahmad Yusuf
N Hampton Condos Alexandria 22302 VA
"Purchasing my first condo with Elena was a wonderful experience. Elena is knowledgeable, responsive, and extremely attentive to details. She is a true professional who takes pride in doing the best job possible and looking after her clients' interests. I would not hesitate to highly recommend Elena based on this experience.
Thanks for all your hard work. I am truly happy with the deal I got on my condo and can't wait for my mother to come up and see it."
Anna Souza
5501 Seminary Rd., Falls Church VA 22041 Skyline Square
"Elena, Elena, Elena!!! What can I say about this dedicated woman! She truly goes out of her way to get the job done. What I admire and respect the most in Elena is her disregard for the compensation amount. That is professionalism at its best!
She does not rest till the deal is done and it does not matter how many times she has to be contacted by phone, email, or asked to be present on your behalf.
You are a gem and we love your work and hope to have you on our side always!"
Kambiz Khalaji
5501 Seminary Rd #2609S, Falls Church VA 22041 Skyline Square
"It is priceless to have someone like you that I can trust. Thank you, Elena, for all the good work."
Khalil Rashed
Eclipse in Arlington VA
"Since I have been a lender, Kirill is one of my best agents.....His professional and caring ways make a client's home purchasing process very stress free....I highly recommend him to my clients."
Stephen Carlozzi
Mortgage broker at Blackstone Financial Group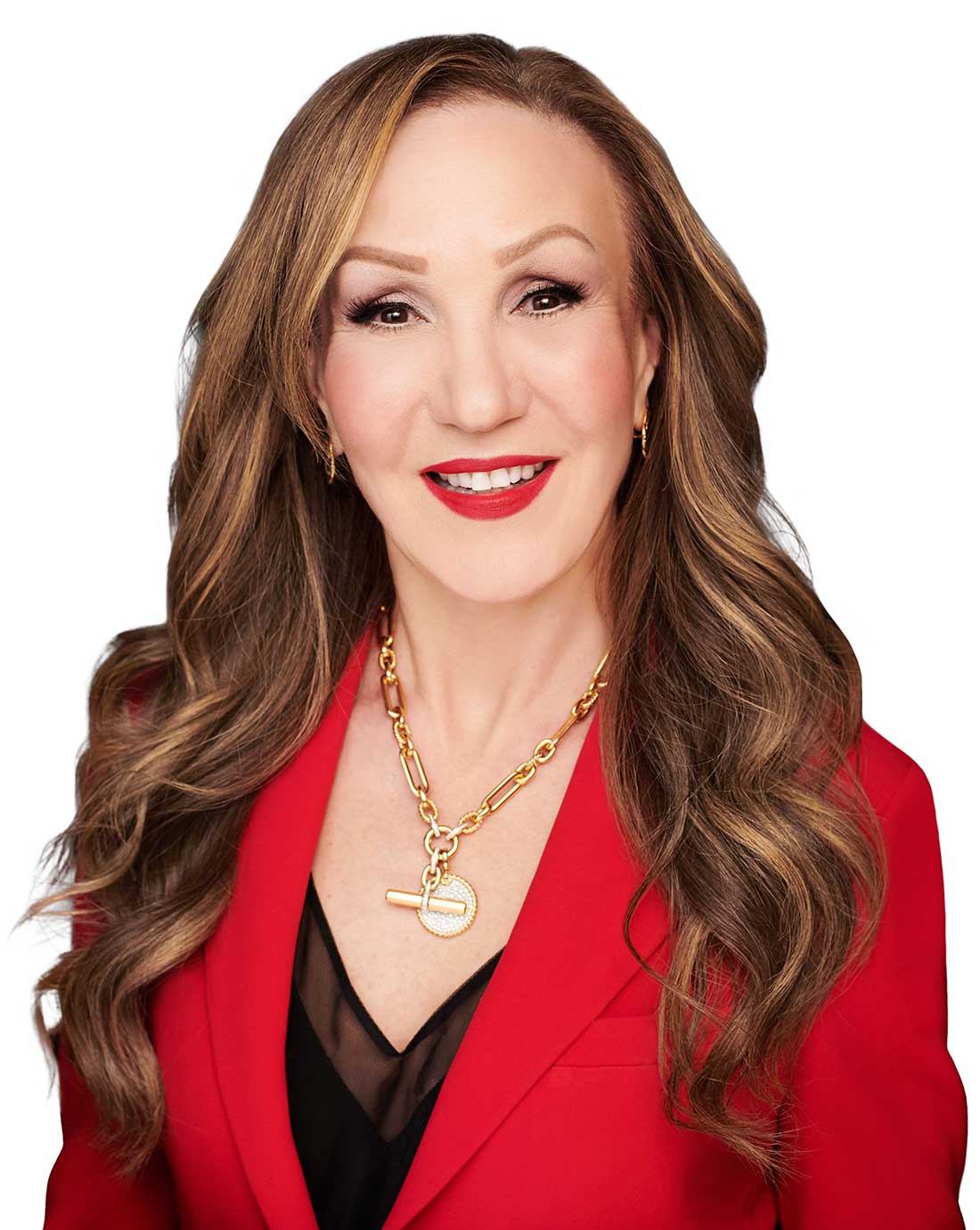 Elena Gorbounova
Your True Skyline Expert
Sign up for email updates and be the first to know when properties matching your search criteria are listed on the MLS.