I'm all ears / Full Transparency & Accountability
I welcome all of your feedback! This is an opportunity to tell the world about your experience working with me. Click on the rating below to be taken to 3rd party website. I welcome all of your feedback! This is an opportunity to tell the world about your experience working with me. Click on the rating below to be taken to 3rd party website.
"Thank you so very much for helping us rent our condo. We were amazed how quickly you were able to find such exceptionally qualified tenants and close the deal. It could not have gone better! We also appreciate your professionalism, knowledge of the market and your attention to detail. Your entire team was incredible. You made our rental experience easy and rewarding, and we are very grateful. Thank you."
Karen Vagley and Ken Ogden
North Hampton Condominium Alexandria VA 22302
"It was truly a breath of fresh air, working with Elena, as she is a true professional. She works relentlessly on ensuring her clients are represented, in every way possible. Her communication is second to none, which helps to put you at ease, throughout a stressful process, as you know you have someone on your team who is doing everything they can, to make sure your property is getting the exposure it needs. I would highly recommend Elena, as it was truly a pleasure working with her, and her entire team. The experience was First Class and Five Star!!"
Dr. Jill Nasir, N. Hampton
"Dear Elena,
Please accept my heartfelt gratitude for your excellent results driven approach! Once again, your team has proven to me that you are in fact ABOVE the crowd! Way to go! This team is the REAL deal! I cannot imagine any other better team!
Thank You!!"
MK
4060 Fountainside Ln, Fairfax, VA 22030
"I can't give enough praise and positive reviews to Elena and her team. When my last tenants had to break their lease early, Elena jumped in to action and had my condo listed the very next day and started showing it a few days later. She worked tirelessly throughout a two month effort that included about 10 in-person showings and countless inquiries. Once we had solid candidates, Elena and Krill conducted a thorough background investigation, credit check, and all the other due diligence required to ensure I had reputable new tenants. Lastly, Elena treated my new tenants like her clients by answering all their questions/concerns, conducting an in-person final walk-through with them and handling all the final logistics, all while keeping everyone in daily communication with each other. Simply put, I could not have found new tenants for my condo without Elena's tireless efforts. I would recommend her team to anyone. She exceeded my expectations across the board and I will be working with her for years to come."
Philip C Ballard
West Village of Shirlington/Arlington
"Elena assisted me in locating the perfect condo to rent at Skyline Square. Her consummate professionalism and years of experience were evident at every step. She was in constant communication with me and her advice at every turn was immensely helpful in successfully renting the unit which I was most interested in. She consistently went above and beyond - no issue or concern was too small for her attention and counsel. Thanks for such a fantastic rental experience."
Barbara
Skyline Square, Falls Church, VA
"There are many agents who can sell themselves and tell you how great they are. You certainly did that. There are many agents who can tell you wonderful stories showing why you should retain them. You did that. But the real test is can they and will they deliver after they get your listing. I have had prior experiences where I was very disappointed with an agent after signing up and would struggle to get them to timely respond to my communications. With you and your team, I hit the jackpot. You were always timely and professional. Your knowledge of the market, local conditions, values and financing was impressive. I quickly learned to trust and rely on your advice and good counseling. I believe it is important to keep a client informed whether it is good news or bad news. You and your team were constantly in touch letting me know when showings were going to take place and with follow ups as to what the potential renters thought of the unit. I could have signed a lease very early after listing with you but you counseled against it as you weren't satisfied with the available information. You were correct and it showed you were looking out for my best interest and not just a quick commission. I do not know what more I could have asked of you and your team. Your knowledge, professionalism, high energy, and passion for meeting my needs and doing the right thing led to a very timely closing of a very successful business deal. It felt like we had been friends for a long period of time. I am sure we will be doing more business in the future and for those in need of real estate services, I will give you and your team the highest recommendation."
Paul E Williams (JUDGE ASBCA US)
Skyline Square
"When I bought my condo at Skyline Square in Falls Church, VA, in 2007, Elena Gorbounova was my agent. I was extremely pleased with all aspects of her assistance to me, the buyer -- particularly since she argued successfully for what amounted to nearly a 5% reduction in the sale price. I lived in the condo for about a year-and-a-half, and on moving again used Elena as my agent to find my first tenant (who stayed about 18 months) and my second tenant (who stayed about 3 years). In both cases, she found outstanding renters. And last, but certainly not least, I just sold my condo -- and you, the reader, already know whom I chose as my agent. Elena, of course. By then, Elena knew my condo perhaps better than I did. (But to be honest, she and her son/colleague Kirill know Skyline Square better than any other agents.) It took Elena about three nanoseconds to make a recommendation on the asking price -- which I accepted immediately. I was not surprised that her recommendation was right on ... Not just because we had two offers (one at the asking price) during the first open house, but also because (as we learned later) the asking price was just below the appraisal arranged by the buyer. Needless to say, it's preferable to have your asking price just shy of the appraisal, as opposed to just over the appraisal (the latter of which can potentially derail a ratified contract). The only thing I regret is that the Zillow review system only allows 5-star (max) reviews. For all that Elena has done for me in such a professional manner over the years, I would unhesitatingly give her 6 stars!!!"
Keith Oatman (Department of Defense)
Skyline Square, 5501 Seminary Rd. #1113S, Falls Church VA 22041
"As a mortgage loan officer, I know hundreds of real estate agents. I divide these agents into Tier A, B and C, depending on their level of professionalism and real estate knowledge. I have the privilege of knowing Elena Gorbounova on both a personal and professional level. As a personal acquaintance, Elena is an extremely positive, kind, generous and loyal friend. On a professional level, Elena is a Tier A+ real estate agent. She is responsive, a go-getter and excellent negotiator. She listens to the needs of her clients and makes them her top priority, no matter whether they are buying a high-priced home or renting a studio apartment. She treats everyone equally with respect and consideration. She is the type of agent I would choose if I were buying or selling a home because she knows the real estate market like none other. She is a super star who is dedicated to her profession!"
Ellen Wilson
Mortgage Loan Concierge, McLean Mortgage Corporation
"Thank you for all your hard work getting my condo in Skyline Plaza rented! I appreciated your constant communication and professionalism. You did a great job of screening potential clients and I felt as though you really cared who rented my place. I feel confidant in using your team in the future if I decide to rent or sell the unit."
Elise Joseph
Skyline Plaza 1304 North
"Elena,
We would like to thank you for keeping our real estate transaction alive. You and your team went above and beyond to ensure our condo got sold. You have excellent listening skills, patience, creativity, and good understanding of how to deal with your clients.
We thank you for helping us have a smooth, fast, and pleasant real estate transaction."
Sherley L & Family
Skyline Square #2214S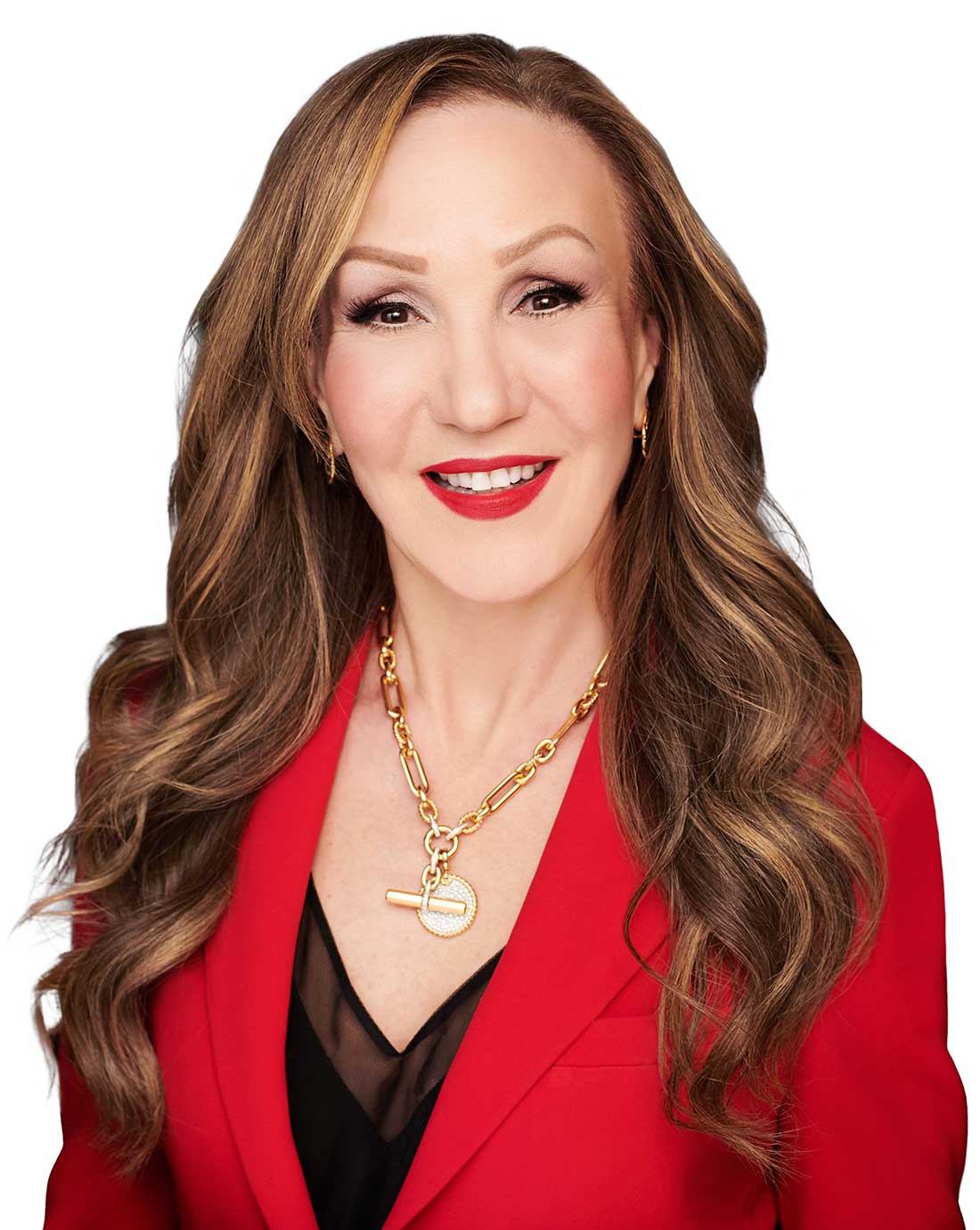 Elena Gorbounova
Your True Skyline Expert
Sign up for email updates and be the first to know when properties matching your search criteria are listed on the MLS.