I'm all ears / Full Transparency & Accountability
I welcome all of your feedback! This is an opportunity to tell the world about your experience working with me. Click on the rating below to be taken to 3rd party website. I welcome all of your feedback! This is an opportunity to tell the world about your experience working with me. Click on the rating below to be taken to 3rd party website.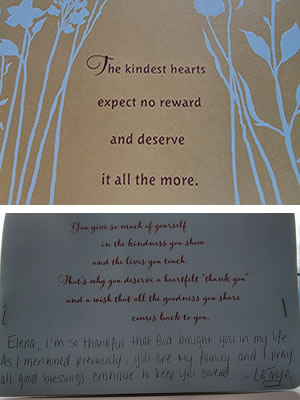 "Buying or selling a home within itself can come with anxiety and stress. Luckily for me, I had Elena as my guide, mentor and agent in my journey for the purchase of my second home. Her expertise, knowledge and patience through this process led me to the finish line, and I could not be happier and thankful to have her by my side every step of the way. She was always three steps ahead in anticipating my wants and needs, while her keen attention gave me comfort. Love me some Elena!"
LaToya J.
April, 2022, Falls Church, VA
"Elena G. IS an amazing professional. It was great working with her. Elena is handling all the aspects of the process in a Superb and Over the Top Manner!"
Max S.
March 2022, Falls Church, VA
"As a real estate professional, Elena Gorbounova without a doubt stands out as the BEST Northern Virginia has to offer.
Her advice, support, insight and attention to details throughout the entire process was invaluable. The logistics of the sale transaction from beginning to end demonstrates she cares passionately about her profession, and it shows. Elena's savviness and skills from her strong media presence to her erudite knowledge of the housing market enabled me to avoid the stress and mental exhaustion that can often be associated with the home selling process especially in today's evolving market. Elena clearly demonstrated the professionalism and hard work that's necessary when it came to the sale of my home, and it certainly paid off with a sale over the listing price! I will always seek her advice and services when it comes to selling or buying a home."
Cheyenne McClendon
March 2022, Alexandria, VA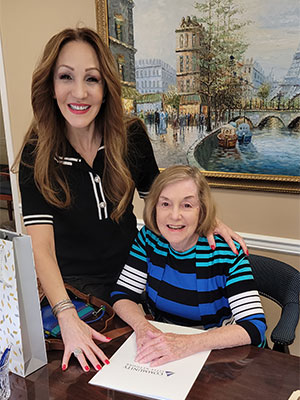 "When I chose Elena Gorbounova as my Realtor, I knew she had the experience and expertise to sell my property. Elena took me through the process step by step and suggested improvements for a faster sale. A fast sale and easy closing prove I made the right choice of my Realtor. Thank you, Elena!"
Nancy B.
March 2022, Falls Church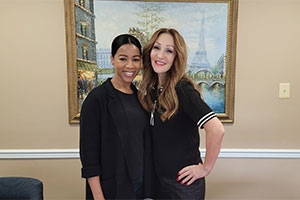 "Your knowledge and professionalism are absolutely top tier. Thank you, Elena."
Billee H.
March 2022, Arlington/Ballston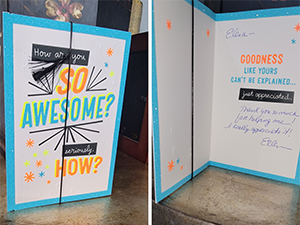 "FIVE STARS! ***** We knew Elena Gorbounova was the Real Estate Agent for us when we saw her RE/MAX Allegiance vehicle and her professional YouTube channel. There's a good reason she's in the top 1% of the industry! Her comprehensive knowledge of the Skyline community and the NOVA market helped us find the right buyer in a short period of time. Elena's team quickly prepared our home for sale and she had it listed exactly when she said she would. She stayed in close contact with us every step of the way from beginning to end, and made sure we received the best offer. Excellent communication, attention to detail, dedication to her clients, integrity, responsibility, and boundless energy are a few of Elena's qualities. Her fearless, positive attitude and high visibility made her perfect for us and we highly recommend her as "YourSkylineConnection". Thank you, Elena!"
Ellen Taylor
Falls Church, February 2022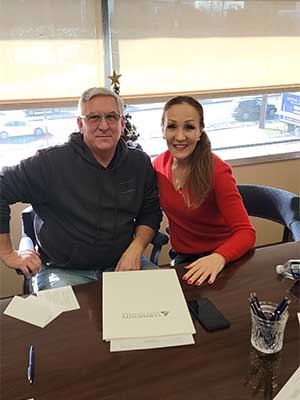 "Elena is a SUPERB sales associate. This was the second transaction I have executed with her company. She is top notch."
James B.
January 22, Falls Church, VA
"Having lived at Skyline Plaza for 28 years I was acquainted with most of the realtors practicing in the community. But when it finally came time to list my unit, I knew I needed an experienced realtor with a stellar reputation who possessed an in-depth knowledge the Skyline niche market. And I found those qualities and so many more with Elena. From the initial interview to the settlement table, Elena put her extensive knowledge of the market to use for me. No difficulty was too great nor any detail too small for Elena to give it 110% of her attention when it was needed. I was concerned with an autumn listing that I may have missed the best of the 2021 market, but Elena gave every assurance that my house would sell, and she made good with a media marketing campaign and open house that made me feel I was her only client. If you're looking to buy or sell in the Skyline area or surrounding neighborhoods of Northern Virginia, you can truly find no better representative or ally than Elena Gorbounova!"

Gregory R.
January 2022, Falls Church, VA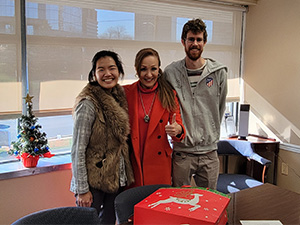 "Elena Gorbounova is amazing. She will truly look after you. My husband and I worked with her based on a referral and would gladly refer her to anyone else purchasing a house. We submitted an offer on one house and it was accepted out of a pool of 8. With Elena's negotiation expertise, our offer protected us while meeting the exact criteria the seller was looking for, even though it was not the highest offer. Even after our offer was accepted, Elena persistently advocated for our best interests. Despite the fact that our home inspection clause did not include negotiation, Elena was able to secure several home improvements for us. With Elena, our home buying process was fast, smooth, and stress free."
Jamie S. & Andrew B.
December 2021, Fairfax, VA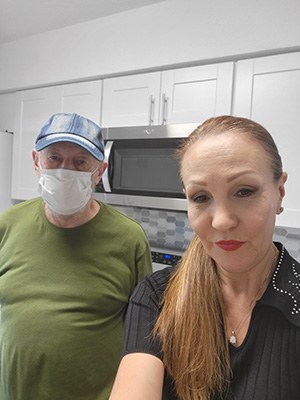 "Elena Gorbounova is an outstanding Real Estate Agent. She fully deserves to be in the 1 % of the best Real Estate Agents across the nation. She knows the real estate market perfectly and her negotiating skills are outstanding.
She works very hard for her clients. She is not only doing a great job to sell your condo or house but she really participates in renovation and preparation of property for sale by giving great advice . Because of her popularity she is always very busy but if you call her, she always responds immediately and If you have any problem, she always will find a time to help you. I would definitely recommend her to anyone who wants to sell or to buy a property."
Avi Charnis
November 2021, Falls Church
Elena Gorbounova
Your True Skyline Expert
Sign up for email updates and be the first to know when properties matching your search criteria are listed on the MLS.