I'm all ears / Full Transparency & Accountability
: I welcome all of your feedback! This is an opportunity to tell the world about your experience working with me.
"Elena Gorbounova just proved she is not only a five-star pro at purchase and sale of real estate but also a five-star pro at finding suitable tenants for rental properties. I had TWO 2-bedroom apartments in the same condo complex come vacant at almost the same time, at an unfavorable time of the year for rentals and in an area with stiff competition for tenants from much newer condo and rental buildings. Elena didn't take the easy way out and urge me to go with the first prospect who came along. Instead, she insisted on getting "quality tenants," and she did extensive due diligence to make sure i did not end up with problem tenants barely able to afford the rent and/or with less than satisfactory reports from prior landlords. She also provided valuable guidance on how to improve the presentability and attractiveness of my units. success was not instant but her determined approach paid off with both units being rented within three days of each other. On the basis of my own experience, i can, without hesitation, recommend elena to all landlords seeking tenants, and i have a high degree of confidence that her performance on purchase and sale transactions will be equally stellar"
Jay F.
Falls Church, VA December, 2018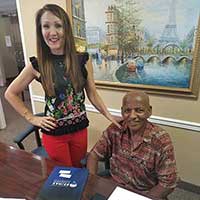 "I am extremely pleased to provide this review on the services I received from Elena Gorbournova in the sale of my condominium. Elena had initially sent me unsolicited copies of her yearly marketing calendars over a period of many years. Fortunately, when I recently decided to divest myself of my condo, she was the first person to come to mind, even though we had never spoken to one another. I can truly say that with Elena as my resource, I hit the jackpot on my first and only selection. After contacting Elena and scheduling our first meeting, It was smooth sailing for me thereafter. She literally oriented and educated me on every aspect I needed to know about the sales process and the decision considerations that I needed to make. I felt totally confident in providing her with the free reign to exercise her judgment in doing the job I asked her to do and to reach the objective that we had partnered to accomplished. As I stated, I hit the jackpot with Elena and, I am forever grateful for her integrity, capabilities and overall professionalism throughout the successful conclusion of the sale of my condo. Based my experience, Elena comes very highly recommended!"
Joseph Creasy
Falls Church, VA/ Septemeber 2018
"I was anxious about selling my Skyline Plaza condo, but Elena seemed so knowledgeable and familiar with the Skyline community that I was reassured. She gave me a thorough lesson in the Skyline community, then asked me to estimate how much my condo should sell for. Because I was so well informed, I guessed the exact price she had chosen! She educated me, encouraged me, and led me by the hand through the process. She even answered a text from me when she was in Russia! Elena sold my condo in one day for more than asking price. She lives, breathes, and eats real estate! "
Emmy Scammahorn
Falls Church, VA 22041/ September 2018
"Elena is a stellar listing agent. She approaches every client interaction with enthusiasm and professionalism. She came to our first meeting well-prepared with information to support her recommendations, and approaches negotiations with a great deal of skill and confidence. She also takes care of her clients-- she lined up painters, photographers, and the cleaning crew. She even brought in items for staging, which is above and beyond the other agents that I interviewed. She works hard, and the energy that she puts into the listing helps build and keep momentum going all the way through to the closing. Thank you, Elena!"
Aria Kirkland-Harris
Alexandria, VA 22302 / August 2018
"Elena did a fantastic job in selling our condo. When we first engaged her, Elena knew the history of our property and what we needed to do to sell. The advice and strategy she provided worked exactly as she described. Elena exceeded our sales deadline and return on investment. She is prompt, reliable and extremely hard working. Elena was quick to get the property marketed, personally hosting open houses, and kept me notified at each step of the process. No one is better in the Skyline real estate market than Elena Gorbounova."
Ben & Monica Money
Falls Church, VA, August 2017/August, 2018
Carrolle R. and Edward C.
Falls Church, VA
"We bought in 2006 at the absolute peak, right before the housing crisis, 10 years later we were still under water. After 12 years, we were considering selling but after consulting realtors, we decided against it. Then we met Elena who initially told us the same details as the others, but was the first to work with us and the first to have a positive view that we can get as much for our place as possible, based on her strategy and market expertise. Elena had the in-depth knowledge about fees and price points which put us in an ideal spot, she even cautioned us AGAINST lowering our price. The strategy worked and we were relieved to get the sale for the amount that fit our budget. Working with Elena was a true pleasure-- we NEVER felt neglected and she was more responsive than any realtor we've ever worked with. She also knew how to effectively utilize open houses, and other marketing strategies, and how to effectively utilize staging materials and strategic repairs that wouldn't break the bank. All led to a successful sale. Highly recommend."
Neil Reedy
July Falls Church, VA
"Thank you so much Elena! It has been such a pleasure and you made this whole experience simple and easy for us. We really appreciate it a lot. We do look forward to working with you again in the future!
Elena was super helpful throughout the whole process. She really made it easy for us by explaining everything and checking in on us to make sure everything is good and that we were comfortable. The whole process was so timely and efficient. Elena was professional and is very skilled in the real estate business."
Hoang and Melissa P.
Skyline Square, Falls Church, VA
"Elena is a top agent. She found me a renter in less than a month. She also helped me sell the property to the renters! Elena is an awesome agent who is diligent and determined like no one else I've worked with. I highly recommend Elena."
Aleksandra T.
Skyline Square, Falls Church, VA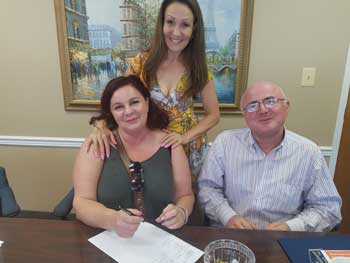 "Dear Prospective Homeowners: It is our immense pleasure to recommend Elena Gorbunova as a real estate agent for any individual or family searching for the ideal home for their unique situation.
Elena had an initial meeting with us and took diligent notes regarding our request.. A master with the contract negotiations, Elena came up with a deal that was good for us and made the buyer happy as well. Throughout this home selling process. She managed to sell our condo for an excellent price, especially in the current market situation.
We found Elena to be a highly attentive agent, almost as if we were her only customers, although we know that was not the case. She returned all phone calls and emails the same day. We never felt neglected or unimportant. She is also highly personable with an engaging personality. Elena was honest about some minor changes that we needed to make in our condo to attract buyers quickly, and her advice worked like a charm.
We are pleased to recommend Elena Gorbunova to anyone looking to buy or sell a home. She is hands down the best in the business in our opinion and if we ever need to move again she will be our first choice in real estate agents. If you want to discuss our experience in more detail please feel free to contact either one of us at 703.344.5127 or by email at Ingorokva035@yahoo.com"
Kakha and Ekaterine Ingorokva
Skyline Square Condominium in Falls Church Fairfax County VA 22041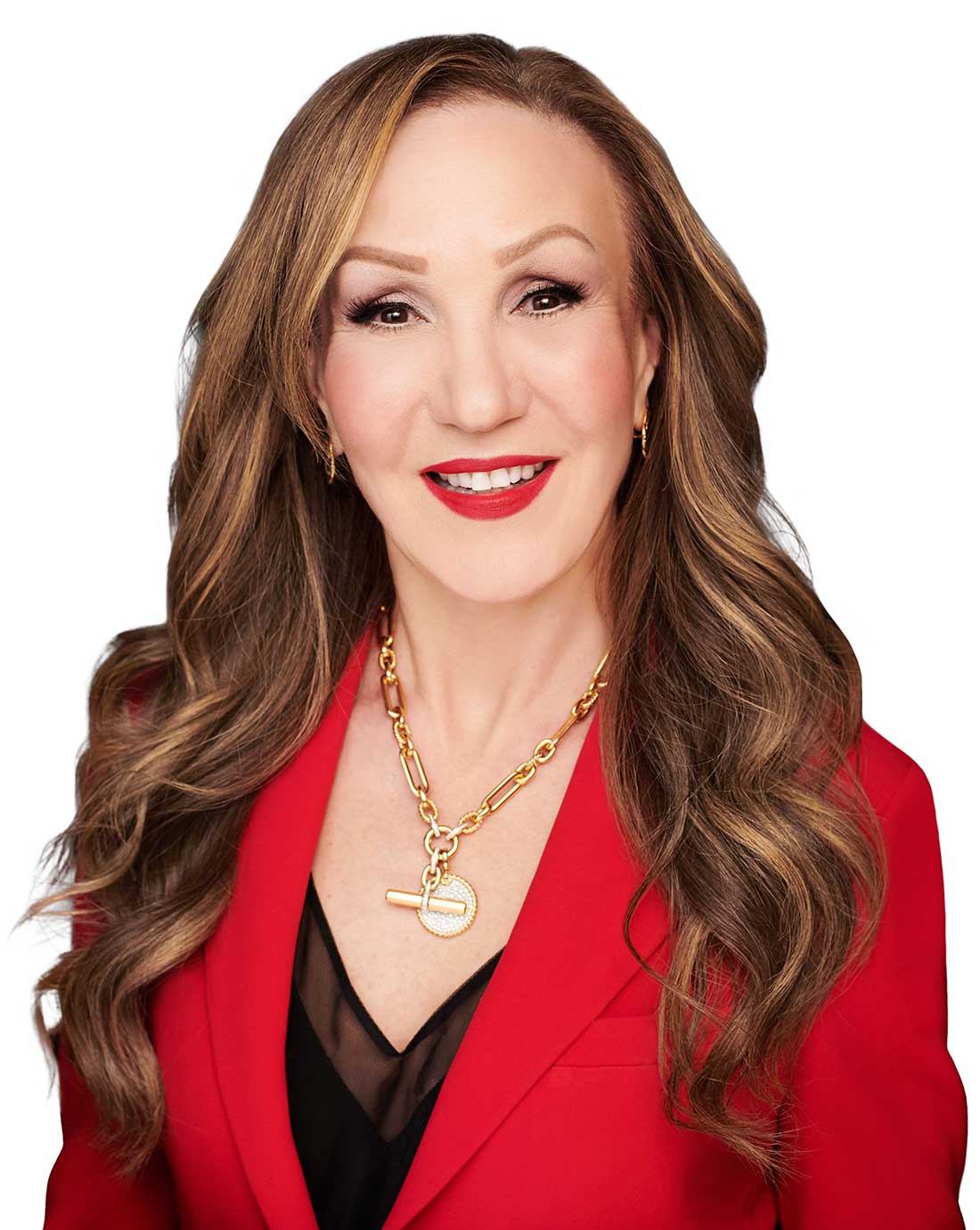 Elena Gorbounova
Your True Skyline Expert
Sign up for email updates and be the first to know when properties matching your search criteria are listed on the MLS.