I'm all ears / Full Transparency & Accountability
: I welcome all of your feedback! This is an opportunity to tell the world about your experience working with me.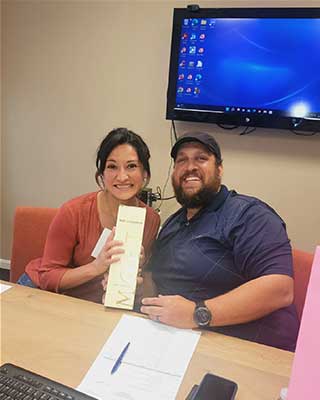 "We are immensely grateful to have crossed paths with Elena. She is absolutely the BEST. There is a long list of qualities that make Elena 110% effective. From a deep knowledge of the market to the impeccable way in which she carries negotiations. With her by our side, we knew from the get-go we could only obtain the best possible outcome. From the moment we met she demonstrated not only to be the best in her field but also a wonderful person. It has been a pleasure to get to work with her."
Adriana & Alex Courembis
August 2023, Alexandria, VA
"Elena is simply the best at what she does. She has a wealth of knowledge and more importantly the expertise necessary to get the best result for her buyers AND sellers. She works very hard and invests an exceptional amount of time in her work. Even though she is very busy, she is still very down to earth and gets to know her clients and their personal desires. She handles tough situations with strength and has an innate sense of the market. Just fabulous!"
Ana Sami
June 2023, Alexandria, VA
"Elena has an unparalleled wealth of knowledge of the Northern Virginia area. She led me through the sale of my condo so efficiently I could barely believe it. My unit sold for exactly what we asked in less than a week and we closed within the month. Her communication was direct, immediate, and extremely clear. I honestly don't know why anyone would choose anyone else in the Northern Virginia area."
Ryan B.
June 2023, Falls Church, VA 22041
"Elena Gorbounova exhibits exceptional negotiation skills, seamlessly balancing assertiveness with a keen understanding of market dynamics. Her strategic approach ensured a favorable outcome for us, getting the higher than the listed price and closing the transaction within 2 weeks. That's what you get when you hire the services of Elena!"
Susanne Regenstein
June 2023, Alexandria, VA
"Thank you again for your expertise and professionalism. You made this experience a breeze."
JLB
June 2023, Falls Church, VA 22041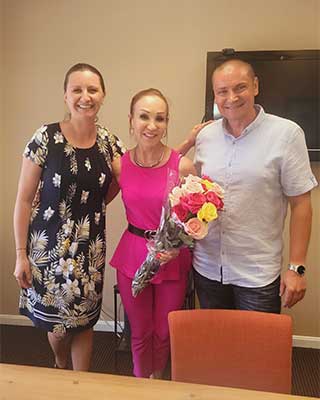 "Look up in the sky, it's a bird, it's a plane, it's Elena, 'YourSkylineConnection'. I can't say enough good things about her professionalism and dedication.We worked with Elena to purchase our first home, and we couldn't be happier. She is extremely knowledgeable about the local market and made the whole process feel effortless. She guided us through each step, making sure we understood everything. As first-time homebuyers, we had a lot of questions and concerns. She was incredibly patient and understanding. She took the time to explain every detail and was available whenever we needed her. We are so grateful for her hard work and dedication. She was on top of every detail, from the initial home search to the final closing. At each step in the whole process, Elena came through with her commitment to excellence. Her negotiation skills are first-rate – she found a way to get us the best deal possible. She also went out of her way to ensure every detail was taken care of – from arranging inspections, to researching potential issues with the property, and communicating with the seller to ensure everything was taken care of before closing. We are so glad we chose Elena for our real estate needs. Her knowledge and experience, combined with her patient approach, made this otherwise stressful event a smooth and successful process.We highly recommend her to anyone looking for top-notch real estate services. It takes something more than just expertise and experience to build a lifetime relationship. It takes heart and soul.Thank you Elena for putting your heart and soul into everything you do! Thank you for helping us find our home thousands of miles away from home!"
Katya L. and Valentin V.
June 2023, Falls Church, VA 22041
"Elena is a PROFESSIONAL. She helped me find my first home and now she has assisted me to rent a condominium which, rented in NO time. The professional pictures and attention to detail made the entire thing a very pleasant experience. I HUGHLY recommend the services of Elena to anyone looking to buy or rent a property!!"
Mauricio R.
June 2023, Arlington, VA 22204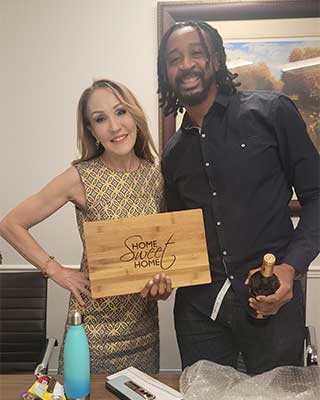 "Elena was an excellent Realtor. I have known her for many years. The reason I decided to work with her was simple. She takes care of her client. When I purchased my first property here in VA she was representing the seller who I was buying from. She went above and beyond for her client which I was really impressed with. So when I decided to purchase my next property I went with her to represent me. She did an amazing job every week we met to find a home with everything I needed and desired. She stayed on top of it and made it happen. She was in my corner negotiating for me every step of the way. I will continue to work with her while I'm in the DMV area. Not only is she a great Realtor, but a great person who cares."
Jason H.
May 2023, Annandale, VA 22003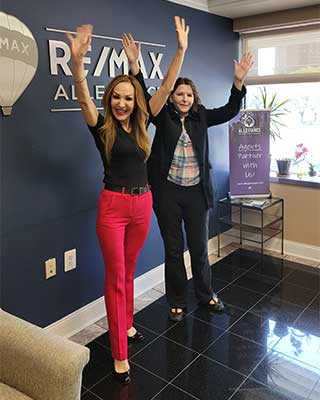 "Elena was great to work with throughout the home-selling process. Attentive and highly competent! Consistently helpful in explaining contract items and providing prompt responses to questions. Would definitely recommend Elena Gorbounova to anyone in the DMV area seeking to sell their home!"
Michele N.
2023, Alexandria, VA 22302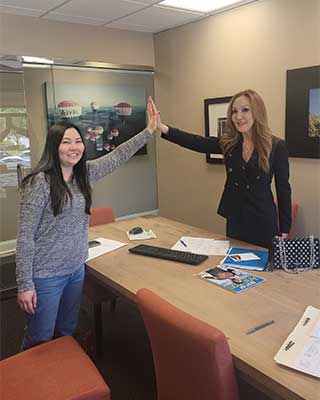 "I had an amazing experience working with Elena to sell my condo. Her marketing skills and expertise are exceptional. Her communication was excellent throughout the entire process, keeping me informed and addressing all my concerns promptly. I highly recommend Elena to anyone in need of a reliable and knowledgeable real estate agent. Five Stars!"
Nalut S.
2023, Falls Church, VA 22041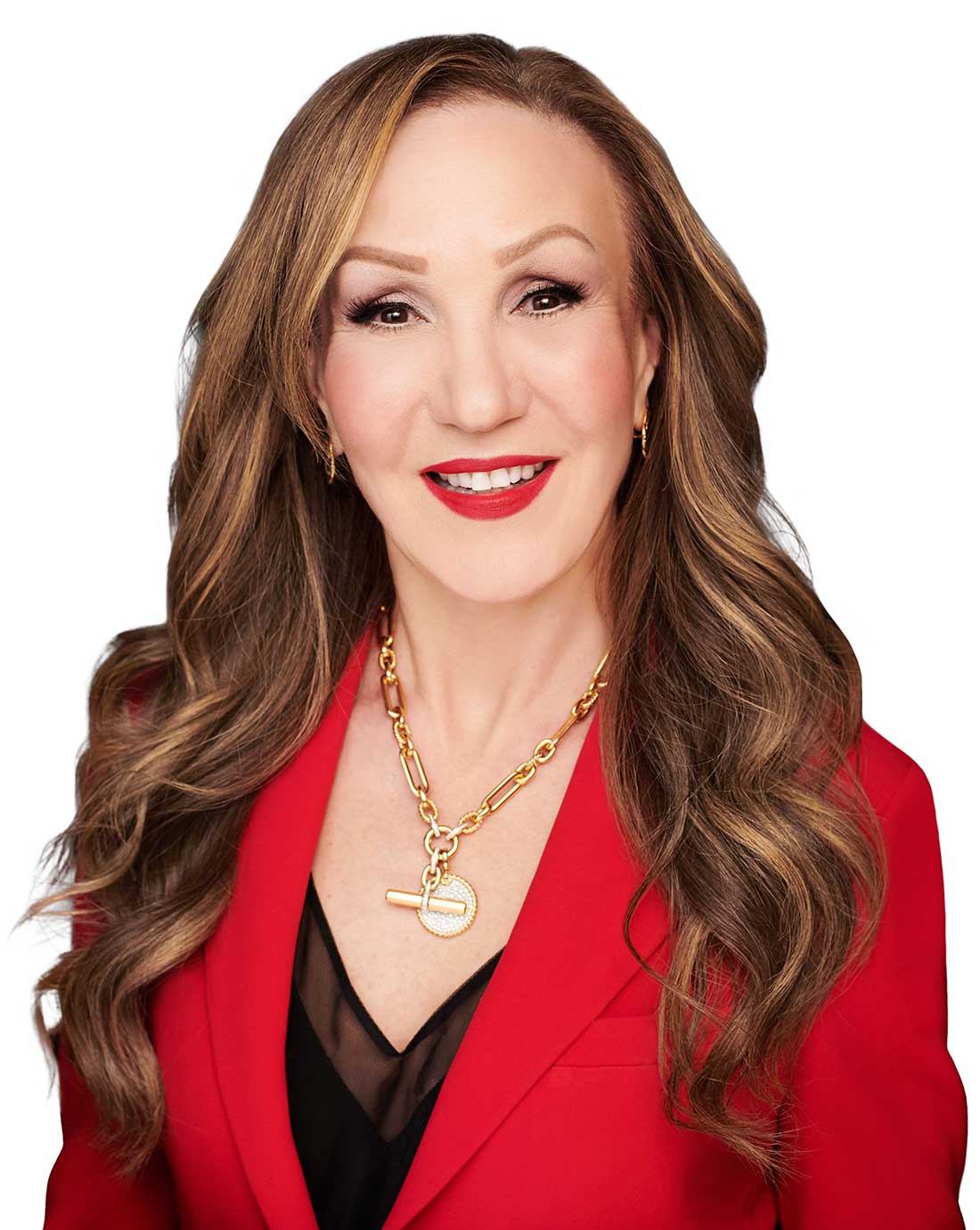 Elena Gorbounova
Your True Skyline Expert
Sign up for email updates and be the first to know when properties matching your search criteria are listed on the MLS.