I'm all ears / Full Transparency & Accountability
I welcome all of your feedback! This is an opportunity to tell the world about your experience working with me. Click on the rating below to be taken to 3rd party website.
Only consumers who actually participated in a closed transaction are eligible to render an agent review and past customer comments – closed transaction and validity of returned survey data verified by QSC and Leading Research Corp. Reliable information, more choices, better decisions.
Dejan I. – 'A Happy Seller' – Sold for 3.1% higher than the list price
Savoy, Falls Church
"I will be honest, having a place in Skyline Bailey's Crossroads and the greater Falls Church area makes not hiring Elena next to unreasonable. Elena is sharp, extremely professional, exceptionally knowledgeable about the area, and a powerful negotiator. Beyond that she understands how to move a property effectively and fast. We're not talking lowest offer, we're talking leveraging the market to make sure you get more than your asking price. Elena worked hard throughout the process & brought in a winning offer well above my asking price. My property went online Thursday evening and was sold Friday morning by the first buyer who agreed to more than the asking price."
Suzanne B – Sold for more than 4.6% higher than the list price
Falls Church, VA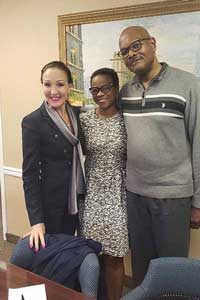 "Elena sold our condo in less than two weeks. When it comes to real estate, Elena is meticulous, tenacious, knowledgeable, and a perfectionist. She will get you the very best price, and you can depend on that. She's a real pro! I can't wait to sell my next property just to see Elena in action."
Charles and Tenimba Morgan – Sold for 3.6% higher than the list price
Falls Church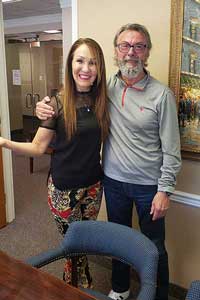 "Selling our condo was a wonderful experience thanks to Elena Gorbounova. Elena was extremely knowledgeable and communicative throughout every step of the process. We were able to sell our property the day before we had planned to list, and received over 7% higher than our listing price. Elena skillfully negotiated the contract and made the process seamless on our end. I would gladly recommend Elena's excellent realtor services."
Vladimiro Ferrari – Sold for 7.7% higher than the list price
Falls Church
"There is no one better! Elena is beyond amazing. She listed my condo for sale on a Thurs. night and had over 10 offers by Sunday afternoon. The final offer accepted was $7K over asking price. She also set a record for my condo building as my condo sold $22K over the last comparable sale. When I needed to move to California last year, she found a renter for my condo in less than a week.
Elena is smart, highly-skilled and knows the northern Virginia market very well. If you're looking to sell your home, she's the person you need on your team-hands down!"
Cynthia Whiting
Alexandria, VA 22302
"Elena was fabulous from start to finish. She is an expert with regard to all of the Skyline properties. She stayed on top of everything so I didn't have to worry or follow-up on my own. She literally took care of everything. I was truly blessed to have her as my agent (Elena represented me as a buyer)."
Mary Dalto
Falls Church, VA 22041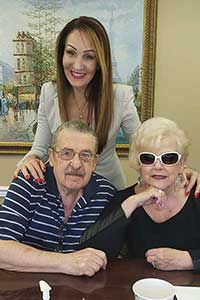 "It is with great pleasure that I provide this endorsement of Elena as a highly competent professional agent. She is positive, intelligent, and always has the best interest of her client at heart. She is aggressive but not obnoxious. Check her out. You will not be disappointed."

Fred & Nancy Rabin
Falls Church, VA 22041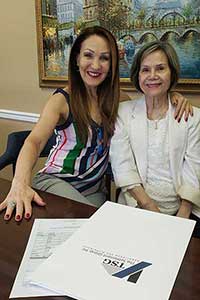 "Thank you, Thank you, Thank you, Elena! I am so happy that you sold my condo!"
Ms. Le Taylor
Falls Church, VA 22041
"I wrote this review 10 years ago, but now 10 years later Elena helped me with another real estate transaction and she is 10 times more excellent. As an anxious perfectionist I have always been uncomfortable looking for a home. However, my home search with Elena turned out to be one of the best experiences of my life. She not only is a professional, intelligent, punctual and caring agent, she is a great friend who makes the most stressful situations seem enjoyable. Thank you, Elena, I wouldn't have been able to do this without you. So I will be knocking on your door if I ever need help from a real estate broker. "You set my standards so high that I don't think I could ever work with any other agents other than you."
Sima A.
Falls Church, VA December 2018
"Elena is a pleasure to work with. She is highly professional, extremely knowledgeable, effective, efficient, proactive and responsive. She is a tireless advocate for her clients' interests and is open and honest in all her dealings. For me, she went above and beyond to overcome countless obstacles and hurdles to get the deal done. I would recommend her highly and without hesitation."
Matt S.
Falls Church, VA, December 2018
Elena Gorbounova
Your True Skyline Expert
Sign up for email updates and be the first to know when properties matching your search criteria are listed on the MLS.