I'm all ears / Full Transparency & Accountability
I welcome all of your feedback! This is an opportunity to tell the world about your experience working with me. Click on the rating below to be taken to 3rd party website. I welcome all of your feedback! This is an opportunity to tell the world about your experience working with me. Click on the rating below to be taken to 3rd party website.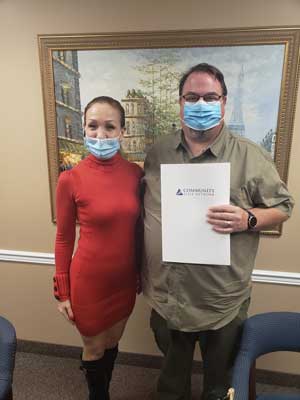 "Elena is a talented professional that goes above and beyond to get you the best price for your property. She is extremely knowledgeable about the real estate market. She faithfully represented my best interests. If you are selling or buying a home, I highly recommend her!"
David Muhlhausen
December 2020, South Riding, VA
"Elena is one of the rare types of real estate professionals who will NOT sell you short for her own profit. She goes above & beyond to accommodate 100% customer satisfaction. I had the pleasure of working with some other people who will treat you as a number in the long list of their customers. However, Elena will treat you as if she was doing it for herself -- with great professionalism and care. Much Respect!"
Parwiz A.
December, 2020, Alexandria, VA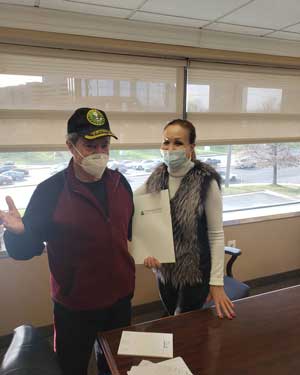 "I was impressed with Elena's business acumen from the start. She was professional in every way and had a steadfast tenacity to accomplish the job. I came to rely upon her honesty with me and her perseverance to do a good job. She did her due diligence. I have worked with agents for more than 45 years and Elena is one of the best I have ever had the privilege to work with. She knew what to do at all times and came through for me. I recommend her highly for any seller and/or buyer."
Bill Petruzel
December 2020, Springfield, VA
"Elena is, realtor - extraordinaire! She's truly marvelous. Especially in a time when most fall flat or short as they chase the dollars vs. anchoring their support for the client and actually listening to them! What a novel concept! She has high standards, first for herself, and then everyone else who may be involved with serving her client. She successfully supported me with my property and I will be utilizing her top notch service in the near future. If you want an extremely knowledgeable, well rounded, and passionate person, who also happens to be phenomenal at her work, then you should not waste your time with others."
Masoudian Neda
October 2020, Alexandria, VA 22302
"Elena Gorbounova helped me to sell my condo at Skyline House and buy a townhouse at Springfield. I found Elena to be highly professional and very knowledgeable about the real estate market. She knew exactly what renovation is required before the property is put on the market. I admire her patience and integrity. Her valuable advice helped me to make the right decision. I have no hesitation to recommend her to anyone who needs the best real estate agent. I want to thank Elena from the bottom of my heart for her honest and reliable service"
Adera Tsegaye
August 2020, Springfield, VA 22152
Jim & Veronica Melson
August 2020, Falls Church, VA 22041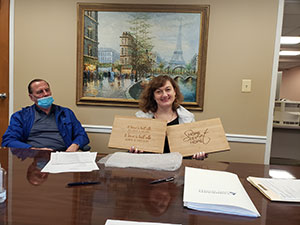 "I called Elena on the first day of coronavirus lockdown to ask her opinion if it is possible to buy a condo during this period of time. We submitted an offer less than a month later.
Elena was recommended to me by my friend and I wanted to share the amazing experience we had with Elena's service. She is an excellent listener and really hard worker, who was available 24 hours a day seven days a week from the point when we first contacted her until we completed our purchase. Elena and her team were able to provide a lot of their services, and documents electronically with minimum personal contact at closing. We really love our new home and the buyers' experience Elena provided us."
Olga & Troy Dodd
May 2020, Falls Church, 22046
Dave M. – 'Happy Buyer'
June 2020, Alexandria, VA 22310
"Elena Gorbounova is a true professional. She has assisted me in renting my condo 3 times, and each time she efficiently came through with excellent tenants. I recently listed my condo during the COVID-19 closures/stay-at-home order, and somehow she was still able to get my place rented within a week. Her communications and marketing skills are top notch!"
Ben Hang
April 2020, Falls Church, VA
"Elena demonstrated to me that she had honed the skills as a Realtor to a fine point. She handled the sale of my property in a professional & expeditious manner. On a rating scale of 1 to 10 , when it comes to the handling of real estate transaction I have concluded that Elena is a '10'."
Marvin Cohen
April, 2020, Falls Church
Elena Gorbounova
Your True Skyline Expert
Sign up for email updates and be the first to know when properties matching your search criteria are listed on the MLS.